Bloggers who 'borrow' other people's photos must know that internet technology will eventually catch them. Tin Eye is a website, still in beta,  that's designed to  let both amateur and professional photographers track their published images.
But will Tin Eye help police photo theft on the wild wild web?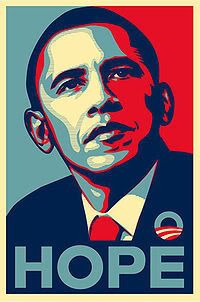 Someday, perhaps, but not yet. Although the program searches 1.2 billion images in just a few seconds, it doesn't find much. When I experimented on Feb 5th 2009, I was disappointed.  Suffice to say none of my pictures had been replicated by anyone, and I couldn't even find matches to the ones I'd stolen.
Consequently I'm left believing that one point two billion pictures is a very small fraction of the total amount of images available online.
The Tin Eye blog is just what you'd expect; the author chronicles his company's achievements and documents their growth. He explains new widgets and how to add Tin Eye to your web browser.
A recent post on the origin of the Obama HOPE graphic is very interesting.  The author plays detective in Will the Real Obama HOPE Photograph Please Stand Up? as he uses Tin Eye software to accurately find the origins of this iconic graphic.
So there is HOPE for Tin Eye yet.