Hardcore SEO at 2014 Podcamp Toronto
2014 PodCamp Toronto is a free community driven UnConference for new media enthusiasts in Toronto.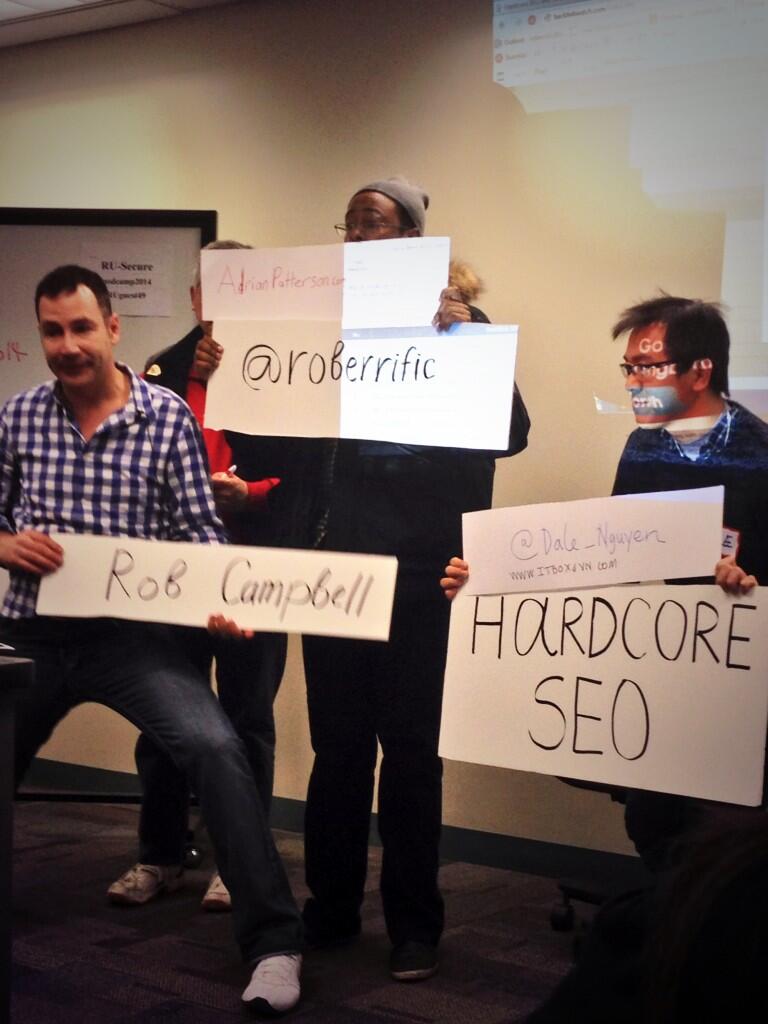 Saturday 22 Feb 2014,  at 10 am Rob Campbell was honoured to speak to marketers, marketing technologists, PR execs and advertising agency types and of course new media students about search engine optimization at Podcamp 2014 hosted at the Ted Rogers bldg on the Ryerson Campus at Church and Gould St in Toronto.
This was an experiment to see if we could use the collective caring and sharing of 100 people to push a podcamp page to #1 in Google for hard core SEO,
Why do I do this?  I would like to say its because successful professionals should share their knowledge and skills with younger less experienced enthusiasts, but that's not why I do it..  Or you could say that I do it to meet new business prospects and potential new clients. .. But that's not why I do it.  I do it for purely selfish reasons. To leave something behind to say I was here and this is my mark on the wall
and so you could view this blog post, diary entry as another mark and hand print in the cave wall
This is my Podcamp 2014 session at called Smojoe teaches Hardcore SEO
This is all about Hardcore SEO and the region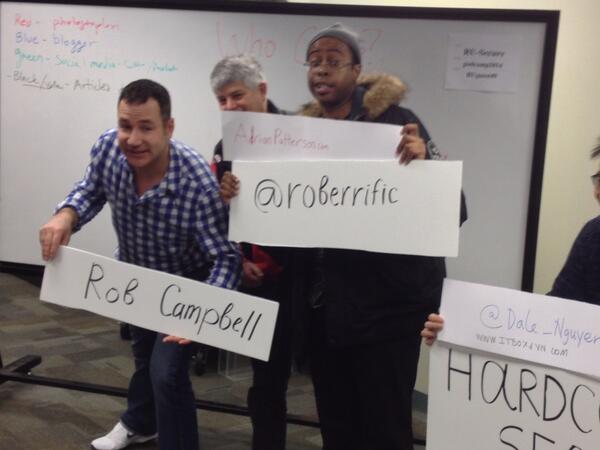 the search periphery
i spoke about the Landmark Quality bird friendly windows and inspired some of the resulting tweets #doitforthebirds
I'm hoping I will be able to update this post with news that the session page has reached 1st page of Google due to all the social media activity around the sessions.
I should also take this moment to say that some of the video is truly cringe worthy and I might leave a paragraph open to apologize for some of the inaccuracies – for example I'm sure Google considered meta data before 2006 – i don't think i was processing the question correctly – too eager to move on.
Where are the rest of your posts. If you have a blog post please leave it in the comments . i will publish all comments good or bad- i need some to show Google that someone cares about this content.
There was lots of supporting media including this lovely discussion forum entry about Hardcore SEO on Toronto – Forums and another celebrating the culmination of the event. Be nice to get a reply there too.
And I made folks blog about the action, I'm still looking for all the blogs dont be shy about posting links to your blogs if you did one .. hello?
How many blogs were created ? Its hard to say … not many. Two maybe? Not as many as I expected or wanted. This one
this post about hardcore SEO on 90 Seconds blog and is what you would call shallow content , but maybe over time the author will fill out the page with insights into the experience of watching the best presentation he has ever seen or tasted – he won a jar of Campbell's Honey.
and i guess there were several micro blogs like
Rob Campbell at Podcamp 2014 – Hardcore SEO
more coming…